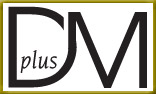 So often, busy people like you are too consumed with putting out fires to step back and consider the big picture.  It's vitally important to give yourself a chance to think. 
Let's face it, today we often have more to do than the day's time allows.  It's affecting our ability to think things through clearly and make the right decisions when it comes to our money.
There are more considerations than ever before about how we use our money and where we place it to make it grow.  Our resources are limited and varied, and there are different methods to determine how well our choices are working.  It's confusing and hard to plan and execute how things work together.
That's why McRuer CPAs is offering our new service package called Decision Maker Plus. It gives you the ability to gather together all your financial data and strategies in one place at the same time, to ensure everything works together to meet your goals.
Take a look at our introductory brochure on Decision Maker Plus.
Through Decision Maker Plus our team of CPAs can provide you a way to coordinate all your plans and present them in a way that makes sense to you.  We can help you analyze, plan and implement strategies to meet your goals while coordinating with your other approved professionals.
Using Decision Maker Plus gives you access to our experienced team and…
*proactive planning and strategy implementation,
*priority response communications,
*cutting-edge and highly efficient information sharing technology,
*secure online data storage and data sharing portals,
*and flexible scheduling for after hours or weekend appointments.
Our Decision Maker Plus Services include:
Income Tax Planning
Estate Tax Planning
Wealth accumulation and Protection Services
Business Startup, Planning and Expansion Services
Generational and Spousal Wealth Transfers assistance
Financial Services Incident to Divorce
Services for Liquidity Events
Education Finance Planning
Retirement planning and more.
Think about it. 
Do you really know if everything works together to help you?  If not, call us for a confidential consultation about your goals and we'll give you a half hour of that consultation for free.